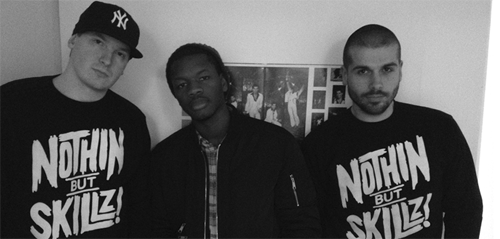 Today we are proud to announce the latest addition to NBS Records – Finess!
Collaborating with established artists such as Sam-E, Mohammed Ali & Allyawan Finess is far from being a rookie in the game. For awhile he has been working behind the scenes sharpening his skills and perfecting his craft. But now the time has come to step out of the shadows and make his presences known on the Swedish hip hop scene.
Finess is currently in the studio working on new music set to be released in 2013. Follow him on twitter.com/finessiklass to make sure you don't miss anything.
Ladies and gentlemen, take your seats because you are about to witness the arrival of one of the most exciting new talents in hip hop!